Another busy year for the WQHA. New faces with new challenges in the horse-world makes for exciting opportunities and re-kindling old friendships with Community ties. The WQHA Scholarship Committee continues to help students with financial aid during thee uncertain times of job opportunities and continued family commitments to the horse industry. We are blessed in some small way to help grant an education to people who want to make a difference in out world. We see this dedication in our industry by the commitment it takes to succeed at the horseshows. Students apply this same dedication to the college venue to succeed here as well. Congrats and continued success to this years 2013 recipients Josie E. Miller and Ronna J. Woock.
Also a big thank you to all whose donations help students help our future.!!!!
This photo was taken of the WQHYA and includes team members and families during the Team Spirit Competition at the AQHYA World Show in Oklahoma City, OK.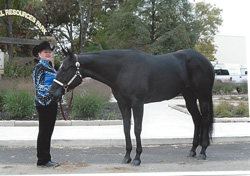 Josie E. Miller currently attends Ladysmith High School in Ladysmith Wisconsin and will attend Carroll College in the fall to start her new educational field in Communication and Business Education. She will eventually finish up with a career in Health Administration.
Her love of horses has been a life-long involvement. Being the daughter of a trainer makes success in the business a constant mix of awareness, hard work, and a love of family interests. Currently involved with Forensics at school she also loves reading, baking, and running marathons with her Mom. On January 11th, 2014 Josie will not be able to attend the WQHA Awards Banquet because she and her mother will be running a marathon in Orlando, Fla. in the southern sun. (Lucky!!!)
Having a lifetime of wonderful memories with the WQHYA she will apply those same common goals to her next venture. Our conversation led to some discussion about the amount of shows it takes to qualify for major shows i.e. Congress, comparing our affiliate to the Upper Peninsula affiliate. This is something we can share with the Board of Directors for the WQHA. Josie went on to thank the Youth Advisor for her tireless devotion to the group and for all the fond memories "I will always cherish."
This photo was taken of the WQHYA and includes team members and families during the Team Spirit Competition at the AQHYA World Show in Oklahoma City, OK.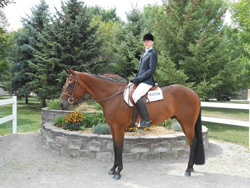 Ronna J. Woock is a Senior at Waupun High School, in Waupun, Wisconsin. After graduation she will begin her next education level at UW-River Falls studying Equine Nutrition with an additional emphasis on Equine Therapy.
Being an extremely active gal in sports at school, active in basketball, cross-country track, and recently won an Award for "re-cycling". She also has developed an interest in wood-working and is currently working on a "tree" to be used to display all her medals she has earned.
Ronna has enjoyed her time with the WQHYA organization. Many fond memories will be relived as she moves to her new venue in the fall of 2014. In our conversation Ronna reiterated she is very "appreciative of the "patience level" of the Youth Advisor Nikki Schultz and how Nikki has displayed herself as a leader and mentor for the group. A big "Thank You" to all involved."
If you should have any questions regarding the Wisconsin Quarter Horse Association Scholarship Program please feel free to contact me.
Respectfully,
LaRue C. Wills
WQHA Scholarship Chair